About us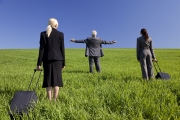 ABM has been established for over 20 years and is one of Canon's top dealers in the UK. Originally established in 1987 by two partners and in 2003 Martin Russell bought out the other partner and became Managing Director. More recently ABM added Samsung to its portfolio and now has the ability to cover the complete range of business machines from small stand-alone printers through to multifunction devices with very large throughput.
Martin believes anything is possible!
ABM has always tried to establish a relationship with the client that goes beyond just securing the deal. The approach is all about listening to the customer and understanding the customer's unique needs. The company ethos includes hard work, integrity and honesty and these values have helped ABM grow into the successful business it is today. These values and the relationship ABM builds with their customers' means that ABM has a loyal and growing customer base.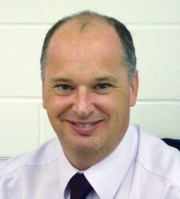 'Many organisations are totally focused on cost per copy but realistically its about the total commitment in the contract.' "An up front great price can be expensive based in the long term if it has not been configured correctly!" - said Martin Russell.
"Like a relationship, you have to work hard to achieve success." You don't win every deal but go back and find out why you lost it. Be prepared to learn from your mistakes." - these comments are from Martin Russell pictured left.
For more information on our products and services give us a call on 0207 727 9966 or click here to complete our enquiry form