Successes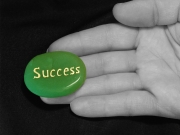 We listen; we understand your needs; we deliver unsurpassed service; we receive referrals; we pride ourselves on personal recommendations; we have a blue chip client base; we have rarely lost a client and often say welcome back!
Leisure Industry
Initially a large 5* hotel in Central London that referred ABM to several top class hotels up and down the UK.
"I have worked with ABM for the past few years. Their honesty and upfront nature is different to any other printer/copier Company I have worked with. There is complete clarity in their contracts and Martin takes time to go through the detail. I am fully aware of what I am agreeing to and there are no hidden charges. Their service is fantastic! I have never had a hotel come to me with a problem. I never have to get involved."
IT Manager, Boutique Hotel Chain - London March 2010
Accountancy Firm
A large London based Accountancy firm who are now on their 4th generation of machines.
ABM is superb! Never once have they let me down. They are proactive and if they are driving past they will pop in to do a clean or a quick check. If ever I have to call them they are on-site within 2-3 hours. Martin is so ethical, and after the sale, that's when they really deliver with 'is their anything I can do to help?" I have had many people over the years calling to bid for my business. We are now on our 4th generation of equipment and I will not move!
Office Manager – Large London based Accountancy Firm - London March 2010
Restaurant & Club Chain
ABM has been doing business with the London based Restaurant and Club chain.
Very good Service, very Honest and very Reliable. Martin has always been upfront and very honest. There are no hidden charges and he is always very flexible in his approach to business.
Group Purchasing Director – Major Restaurant and Club Chain - London March 2010
Professional Print
A high Volume Digital Print company with over 0.5 Million copies per month satisfying the needs of the West London Estate Agent.
Martin and ABM have transformed our copying experience. We previously bought and ran 5 copiers direct from a major manufacturer where service calls could take up to 3 days. We are now always reliably serviced within a couple of hours and for a fraction of the cost we previously paid. Martin and his team go the "extra" mile... More like five miles!
Large Digital Print Organisation
Design and Communication Company
Long term customer with over 40 machines installed.
"ABM have been supplying us since 1988. They are easy and pleasant to deal with. The prices seem good and I also get excellent service. They just come in and get on with the job. If I have to call them they are here really quickly. I have no need to go anywhere else. It just works. I am really happy."
House Manager – Global Design and Communication Company - London March 2010
A Not for Profit Organisation
A new Customer in October 2009. It was important to get the correct machines and also help the client with his existing contract.
ABM provides excellent service and Martin has a very "hands-on" approach and is easy to contact. I could not ask for more. He is very transparent in his approach. I have also used him as a sounding board. He helped us understand our existing contract and made sure we understood the new contract. We should have used him 3 years ago!
ICT and Office Service Manager - A not for profit organisation - London March 2010
Charitable Trust
A nationwide 4 hour response time was needed and to offer the best all round value. We delivered up front and kept them happy!
"I have just renewed my contract for the second term. This market makes you sceptical of photocopier contracts. ABM was completely open and transparent. No expensive 6 month break clauses. The toner was included. I could not find the catch.... There was no catch ! As we are a charitable organisation money is tight. Martin is open to negotiation and always finds alternatives. The service team are really good. We have really good communication and get regular updates if parts have to be ordered."
Head of Property Services – Charitable Trust - March 2010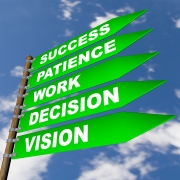 Our installed base covers London and the Home Counties and extends as far north as Edinburgh, as far south as Jersey and as far West as Dublin.
We listen.. We sell a solutions that will future proof a customers needs. Service is critical.

For more information on our products and services give us a call on 0207 727 9966 or click here to complete our enquiry form