Refurbished Machines

Colour
Photocopiers, print, copy, scan
Multifunction devices from Canon and Samsung
Read more

Black and white
Photocopiers, print, copy, scan
Approved machines with Warranty
Read more
Based in London, ABM provides a range of second-hand refurbished business machines. The one thing that differentiates ABM is that ALL our refurbished printers and photocopiers were originally sold by ABM.
We DO NOT buy stock for re-sale.
In order for us to be able guarantee the service level for our customers we need to understand the complete service history. All refurbished printers and photocopiers are stripped down to the base chassis, cleaned and parts replaced as necessary. We can then guarantee the warranty and ensure the service level is identical to a new machine at a greatly reduced price. We have confidence that everything is covered.
If you are unsure of your requirements, it is often better to purchase a second hand machine. They are typically good value and often richly configured.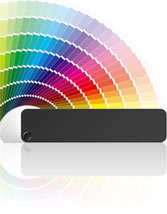 Spoilt for choice?
We have we have been helping clients make the right decision since 1987.
To get some trusted advice from an expert call 0207 727 9966
or click here to contact us