Why Choose ABM ?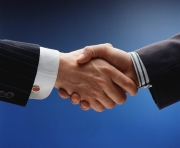 All our clients are different. At the end of the day we take our responsibility seriously. Our role is to recommend the right printer or photocopier and configuration to meet your needs and satisfy your business requirements.
Regardless of the immediate machine functionality, the right solution will be impacted by the physical access of the building, whether it is the specific needs of a Grade 1 Listed Building through to the requirements of a large network of users within a department of a corporation.
ABM wants to make the sales process as painless as possible with highly motivated, professional and knowledgeable staff.
We can advise you on selecting the right machine for now and also for the future to match the needs of your business.
We are a premier West London dealer that operates throughout the UK.
We are priced correctly and can use a number of options available to finance your purchase.
We are a fully authourised dealer that can provide both Canon and also Samsung products and supply genuine parts and toner.
Our Support is the best in the business and we aim to fix all faults within 4 hours.

For more information on our products and services give us a call on 0207 727 9966 or click here to complete our enquiry form