The CF Group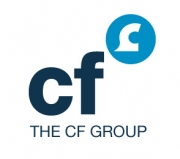 CF, the UK's leading finance supplier .
Through innovation and outstanding service the CF group of companies is fast becoming the leasing company of choice throughout the UK. Creative finance for business . Bringing choice to the finance industry. CF aims to provide the widest possible range of finance products. This means the maximum number of businesses can take advantage of the considerable benefits of leasing. Both Lessor and Broker in one group .
The CF group comprises of CF Asset, the lessor, and CF Capital, the broker. CF Asset harnesses the considerable financial power of the Halifax Bank of Scotland and CF Capital brings it's 20 years of experience to find the right finance solution.
CF Asset
CF Asset Finance Ltd was formed in 1998 and is a wholly owned subsidiary of the Halifax Bank of Scotland (H.B.O.S.). Directors of CF Capital PLC and the H.B.O.S jointly manage the company. A 'real marriage of convenience', linking the financial strength of the H.B.O.S. and the considerable sales-aid experience of CF Capital. Thus forming a new head lessor to attack a sales aid market that was lacking innovation and ambition.
CF Capital
CF Capital PLC was formed in 1988 and has grown organically to become one of the largest and most powerful broking organisations in the UK. To date, CF Capital has arranged in excess of 300,000 leases and enjoys strong relationships with the UK's leading banks and financial institutions.
The CF group offers both a lessor and broker services through our group of companies which now includes CF Commercial Finance. This arrangement brings considerable advantages to our customers. The most obvious advantage is that we are able to boast some of the highest acceptance levels around. This partnership also gives us the ability to develop bespoke finance products with exceptional response times. We want you to succeed - not waste your time. But more than all this, it is the flexibility of the CF group that sets us apart from the rest. Whether it's industry focus or budget restrictions CF offers finance that produces results.
For more information on our products and services give us a call on 0207 727 9966 or click here to complete our enquiry form