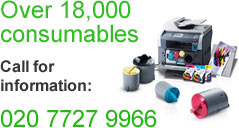 Berkshire
Throughout the UK we have an installed Canon and Samsung printers and photocopiers serving different industries with different needs and business requirements. Each of these customers' requirements has been assessed individually and a custom solution created for them.
Within the towns of Reading, Slough, Maidenhead, Newbury and Windsor in the M4 and Berkshire area we have a number of Canon and Samsung printers installed in the following business sectors:-
Accountancy
Education
Design & Print
Legal
Leisure / Entertainment
Property
ABM welcomes new customers from any industry sector.
For more information on our products and services give us a call on 0207 727 9966 or click here to complete our enquiry form