ABM recommendation
The SAMSUNG CLX-6250FX offers consistently outstanding colour prints, copies, scanning as well as minimising operational costs.
CLX-6250FX colour multifunctional printer

Samsung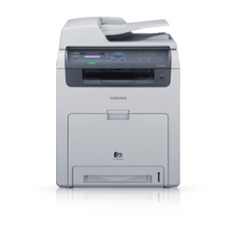 Status: New
Colour: Colour
Office use: Yes
N/A
Speed: 0-20
Description
SAMSUNG's focus on high specification and quality colour prints has shaped the development of this colour multifunctional printer range CLX-6220FX CLX-6250FX. When your business demands high performance levels of printing, scanning and copying the SAMSUNG CLX-6250FX range is an ideal option.

Features
Enhanced Specification
With a 700MHz CPU* and a generous 256MB RAM, the SAMSUNG CLX-6250FX range makes it easy to process, store and handle jobs. The added features and processing power mean it's suitable for the most demanding office environment.
Smooth Network Integration
Conveniently network ready the SAMSUNG CLX-6250FX range is easy to integrate into your IT infrastructure. Future-proof capabilities for the next generation of Internet protocol (IPv6).
Energy Efficient
SAMSUNG's Instant Fusing technology utilises low energy lamps for heating the internal print roller rather than the traditional high energy heating elements. This allows for a more energy efficient and faster printer.
Direct USB Interface
The SAMSUNG CLX-6220FX / 6250FX range utilises the latest technology to ensure total convenience. With a USB port located on the front of the printer you can easily access and print the files stored on your USB drive. With a wide range of files supported from PDF, BMP, TIFF and JPEG you can save time by printing straight from the USB drive.
Duplex Printing
With the SAMSUNG CLX-6250FX range duplex printing has been made easier and more convenient with the removal of the unnecessary need for paper reinsertion. The duplex automatic document feeder saves time and money by loading several sheets at a time to be able to print double-sided documents automatically, including faxes.
Blue Compass Navigation
SAMSUNG's unique Blue Compass Navigation with 4 Line LCD screen is easy to learn and even easier to use, so you can be more productive, more quickly. The navigation array gives you instant access to all the different print functions and controls.
Simple, intuitive menus and buttons add to the savings in training and troubleshooting time. 4 Line LCD screen make operations quick and easy, and printer control panels have everything covered, including job status, toner level, paper empty and cover open alerts.
Power Save Mode
Reduces the cost of printing and lowers the temperature of the machine, creating a more durable environment for the printer components. Less wear and tear means extended quality and fewer replacement parts needed.